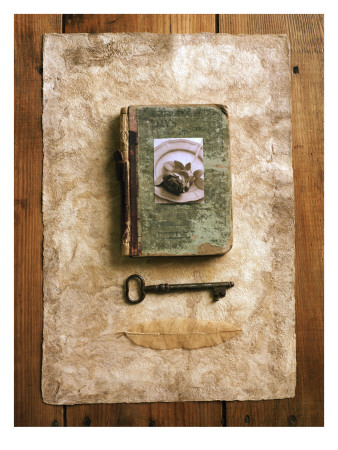 Book with Rose


There are many hobbies I wish I had pursued when I was a young lady and keeping a nature journal is at the top of that list. There is so much good that can be offered to one when they take the time to capture in a few words or sketches, a glimpse of God's creation.
It broadens your scope of knowledge in the areas of biology, enhances your appreciation of creation, enables you to view life with more detailed lenses, promotes art through drawings of nature, encourages quiet time with God and His goodness, provides peace in a stressful world, creates a legacy in which to treasure and pass down to the next generation (which in turn may encourage your daughters to begin their own).



Many thoughtful women of the past took notes on nature and we will glean from their goodness in future posts. In the meantime, let us dwell on a way to implement this into your life…
Procure a journal, composition book, binder in which to enter your sketches, information and observations.
Some quality colored pencils will enhance your artwork and entries.
Go outside and get comfortable. Look around and sketch what catches your attention.
Bring a poem book of nature or the Scriptures to add depth to a scene you are watching. Include some words that relates to what you are watching and sketching in your journal entry.
Another option is a field guide to identify what you are observing. You can enter the latin names and any other interesting scientific information on the subject you are observing next to your nature sketch.
You can also write your thoughts, personal poetry and how you view the nature scenes next to your sketches.
Perhaps one day you will draw a picture and include a Bible verse, another day a sketch with some pertaining poetry and another day, your own verses from the heart. Let it be a mix of sweet samples in your journal!
Try and discipline yourself to observe nature once a week for at least 15 minutes including one nature journal entry. You may find this time sacred to your soul and it will encourage you to continue and grow in your knowledge of the living world and the One who created it all.
Ideas on picture scenes to record:
Birds and their nests
Feathers
Flowers
Leaves
Trees
Insects
Some nature inspired books:
The Country Diary of an Edwardian Lady (Excellent for women of all ages to enjoy! I just love the pictures in this book.)

"This is a facsimile reproduction of a naturalist's diary for the year 1906. Edith Holden recorded in words and paintings the flora and fauna of the British countryside through the changing seasons of the year."

Pocketful of Pinecones by Karen Andreola (Excellent for mothers to promote nature study and I think older girls would appreciate this book as well. This is a personal favorite of mine and is written in a fictional story format.)

"Karen Andreola, renowned interpreter of the Charlotte Mason method of education, has written a unique sort of book in the homeschool world. Pocketful of Pinecones is a teacher's guide to nature study cleverly disguised as a heartwarming story written in the form of a mother's diary. Woven into the story are: More than 100 examples of what to look for on a nature walk, Latin names for the living things to observed by the characters, Study questions, Nature poems and verses."

Handbook of Nature Study by Anna Botsford Comstock (This is the grandaddy of nature study books but is quite in depth with information and nature study questions. This book is excellent for those who are serious about nature study.)

A matchless handbook for decades, this classic work has been the natural history bible for countless teachers and others who seek information about their environment. Written originally for those elementary school teachers who knew little of common plants and animals, and even less about the earth beneath their feet and the skies overhead, this book is for the most part as valid and helpful today as it was when first written in 1911-and revised in the spirit of its authors by a group of naturalists in 1939.

Anna Botsford Comstock very appropriately took the view that we should know first and best the things closest to us. Only then, when we have an intimate knowledge of our neighbors, should we, journey farther afield to learn about more distant things. Teachers and children will find the material in this book invaluable in that regard. Details of the most common, but in some ways the most interesting, things are brought out, first by careful, nontechnical descriptions of the things themselves and later by thoughtful questions and study units. Because the most common things are treated in greatest detail, materials for study are easy to find. Whether the reader lives in the inner city or in the rural outback, the handbook is a treasure trove of information. A teacher does not need to know much about nature to use this handbook. The information is there for the novice and the expert alike. All that is needed is an inquiring mind, senses to observe, and a willingness to think about nature on a personal level. To enter this book in search of information about any common organism, stone, or object in the sky is to open the door to a fresh and lively acquaintance with one's environment.